Comprehensive Care Clinic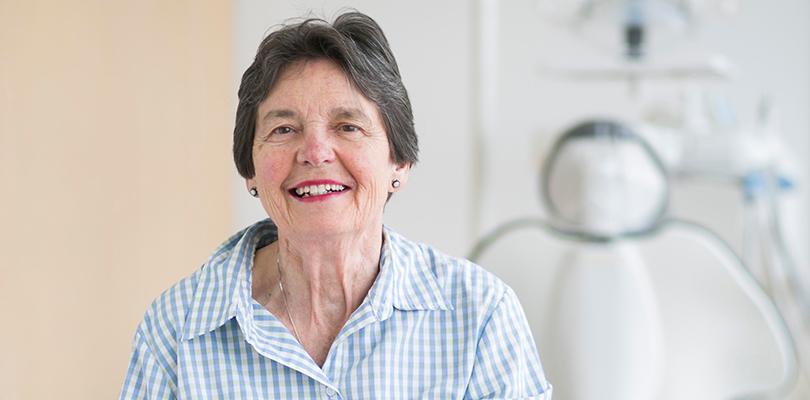 Nancy Farris (pictured) has been a patient at Tufts Dental School since she was four years old.
Our Comprehensive Care Clinic is a great fit for most adults who want to improve their overall oral health. Dentists-in-training work with experienced dentists to provide your care. 
Wide range of services including root canals, dentures and fillings
MassHealth and most dental insurances accepted (but not required)
Priority referrals to our specialty clinics
Become a Patient
To make sure we are good fit for you, please read the following criteria for becoming a new patient.
New patients need two initial visits. During the first visit we provide a screening and take necessary X-rays. The second visit is a comprehensive oral exam. 
Appointments can last up to three hours. This time frame helps accommodate the teaching process—it doesn't mean you will have your mouth open for three hours! It does mean you get the benefit of expert opinions from multiple, experienced dental professionals and specialists.
We cannot provide free care, payment will be expected at the time of your appointment. Our prices are lower than area private practices which makes us a great option for patients without insurance, as well as those who want to make their insurance dollar go further.
To make an appointment, call 617-636-6998 (TTY 711) or request online.