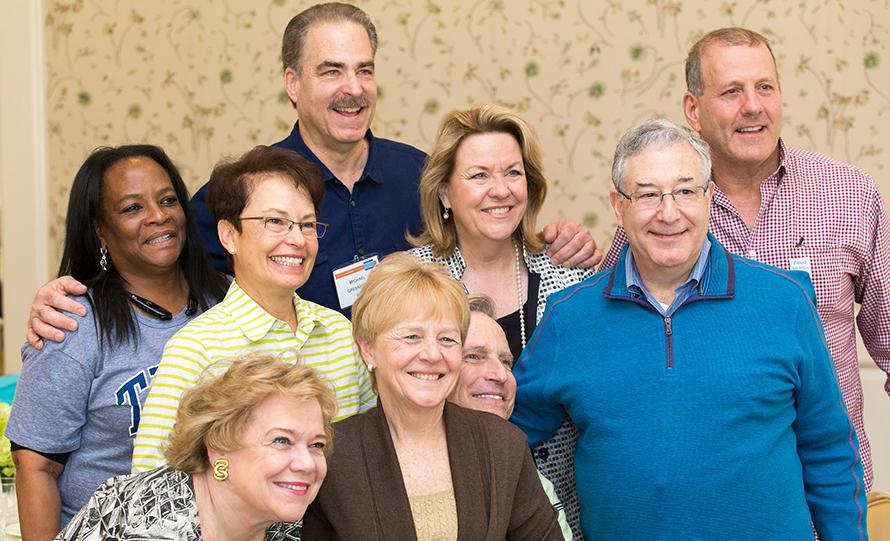 The purpose of the Tufts Dental Alumni Association is to maintain and promote good relations among its members, to promote good spirit towards the school, and to work in cooperation with the administration, faculty, and students for the welfare of the school and its betterment. The Tufts University Dental Alumni Association has strengthened and expanded over the years to encompass more than 8,000 alumni all over the world.
Upcoming Events
39th Annual Wide Open Golf and Tennis Tournament
Join us to support dental students on Monday, October 3, 2022, at the Brae Burn Country Club in West Newton, MA. Proceeds from the tournament benefit the TUSDM student loan fund and scholarships, an essential resource for hundreds of students. We are excited to offer the opportunity to bring everyone together after a long year of all virtual events, for what is always a fun and exciting day. Register Here
Tufts Alumni Directory
Discover great benefits, including the ability to search for and network with fellow alumni.
Dental Alumni Association Executive Council
The Executive Council of the Tufts University Dental Alumni Association (TUDAA) is comprised of 13 alumni who work to maintain a strong relationship between the school and the alumni body. 
Find your Alumni Chapter
The Tufts Dental Alumni Association currently has chapters in California, Florida, New York, and the Southeast U.S. Please call the Office of Development & Alumni Engagement at 617-636-6773 if you would like contact information for a chapter officer.