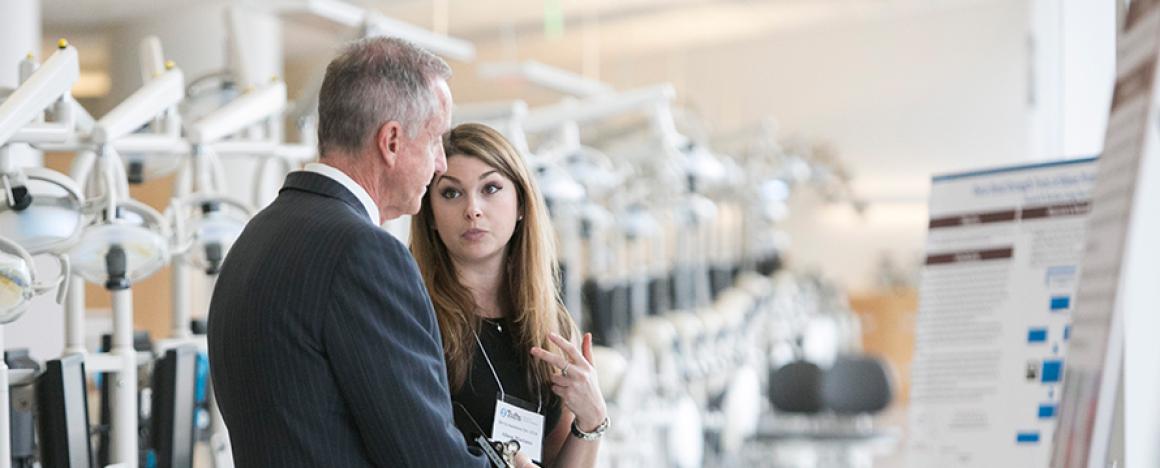 The mission of Dental Research Administration is to promote the research enterprise at TUSDM, reduce administrative burden, and support research productivity and compliance.
Current Clinical Trials & Studies
TUSDM runs numerous studies throughout the year to study various dental conditions and test new materials and techniques. Studies are open to qualifying participants.
Participate in a Research Study
Student Research
We offer a multitude of opportunities for students and residents to push the boundaries of dental innovation. 
Faculty Research
Our faculty are pioneering dental research, using new technology, inventing innovate approaches, and finding new ways to improve dental procedures and education.
Corporate Research
We recognize the valuable contributions corporations make to innovative research and provide unique partnership opportunities.
Research Community Focus
Research at TUSDM focuses on the community and we focus on the following goals.
Apply basic and clinical science research to the development of new methodologies and treatment technologies

Publish in peer-reviewed journals

Communicate through oral scientific presentations

Create research opportunities and encourage participation for faculty and students

Develop innovative hypotheses

Collaborate with other scientists within Tufts and other institutions

Share research ideas among faculty and students

Nurture future scientists and leaders

Educate and promote the oral health and well-being of our study volunteers