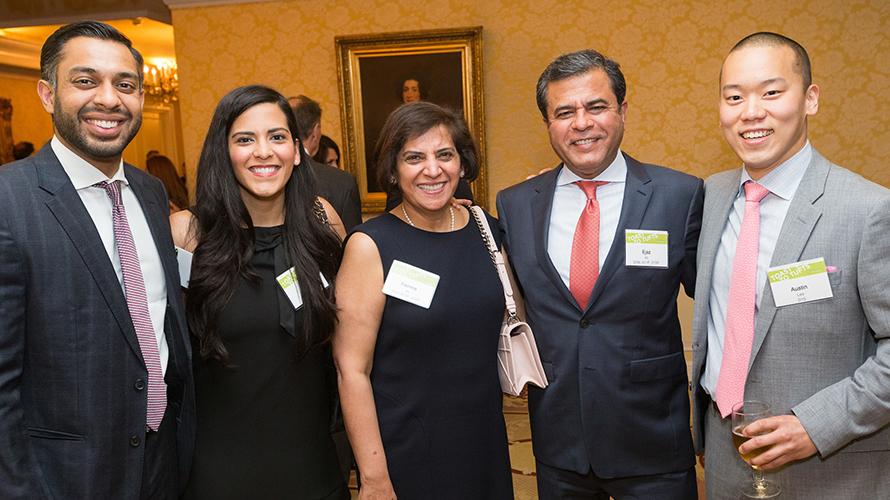 Greetings Alumni, Parents, Students and Friends! Welcome to the Office of Development and Alumni Engagement for Tufts University School of Dental Medicine! We are your lifetime connection to your alma mater, longtime friends and colleagues, and to new opportunities. The TUSDM alumni family is 8,000+ and growing! We are thrilled that so many of our graduates and friends stay involved with TUSDM in so many ways.
Networking and Alumni Connections: Career Connect!
The Career Connect platform, in collaboration with the Student Affairs and Career Services office, allows alumni to directly connect with TUSDM students, to network with each other, help answer questions as students start their journey into the workforce, and lend your expertise to those who are following in your footsteps.  Alumni can also easily interact with each other! Users create their own profiles and share their interests in the professional field, resulting in the platform suggesting connections and assisting in facilitating conversations.
For more information about student and alumni participation, email careerconnect@tufts.edu or click on the following link:
Homecoming and Reunion
Each year we celebrate Homecoming and Reunion weekend, a valued tradition at the School of Dental Medicine. We sincerely hope all alumni will take advantage of this wonderful opportunity to reconnect with classmates, faculty, and friends.
Regional Receptions and Events
TUSDM offers a number of regional receptions and events throughout the year including the annual Wide Open Golf Tournament and celebrations at Yankee Dental Congress.
Alumni Association
The Tufts Dental Alumni Association maintains and promotes good relations among its members, promotes good spirit towards the school, and works in cooperation with the administration, faculty, and students for the welfare of the school and its betterment. The Tufts University Dental Alumni Association has strengthened and expanded over the years to encompass more than 8,000 alumni all over the world.
Learn More about the Alumni Association
Giving
The Tufts Dental Fund supports the school's mission of providing a patient-centered education committed to excellence. Your support ensures that TUSDM has the resources necessary to fulfill its mission.
Learn More about Giving at TUSDM
150th Anniversary
The School of Dental Medicine celebrated its 150th Anniversary throughout 2017 and 2018. For the Anniversary, we created a digital museum where you can learn about the faculty, staff, researchers, and alumni who have shaped the school and the profession.