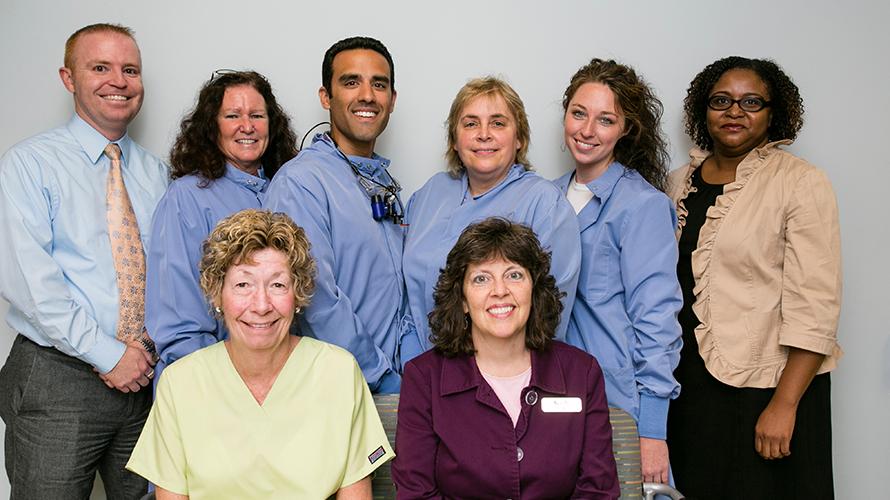 The faculty and staff at Tufts University School of Dental Medicine are committed to serving our students, patients, and the community. The dental school is equally committed to its people, providing a positive work environment and opportunities for personal and professional development.
AccessTufts
AccessTufts is a comprehensive website designed to help employees with all things administrative. 
New Hires
Software and Applications
Purchasing 
Travel 
Benefits and Perks
Facilities requests
TUSDM Job Openings
Advance your career or recruit a friend to the dental school.
​Staff Openings
Staff Advisory Council
The Staff Advisory Council is a representative group of staff dedicated to liaising with Tufts University School of Dental Medicine staff, faculty and senior leadership by serving as a resource and advocate for the diverse staff population.
Research Administration
The Office of Research Administration offers separate website specifically for students and faculty who are interested in conducting research at TUSDM.
Office of Equal Opportunity
The Office of Equal Opportunity (OEO) exists to ensure that the University's commitment and goals toward equal opportunity are integral components of Tufts' policies.
Education Technology
Education Technology provides digital teaching resources for faculty, including Exam Soft, Learning Catalytics, Kaltura, Tusk, Trunk and Canvas.
TALENT Committee
The Teaching and Learning in an Environment of New Technology (TALENT) Committee's mission is to advocate and encourage innovative teaching and learning as well as supporting educational research in the TUSDM community.
Policies, Procedures and Notices