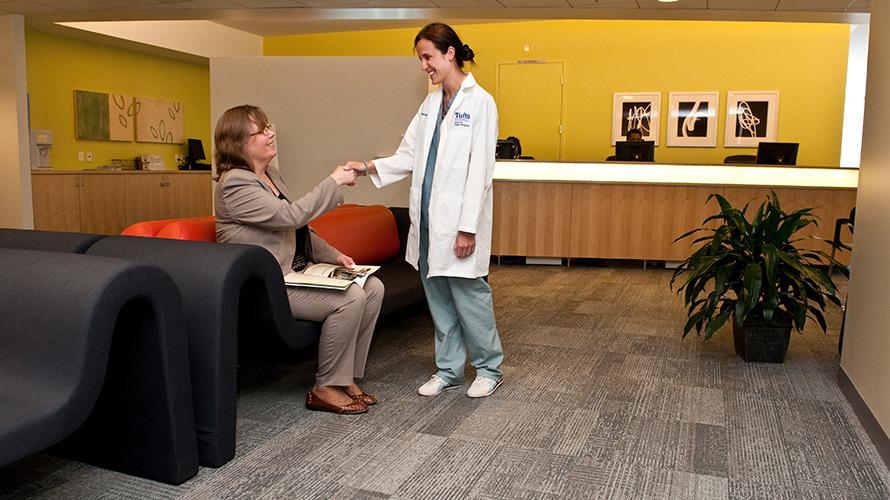 Dental implants are a major advancement in the replacement of missing or damaged teeth. The Dental Implant Center specializes in this type of procedure. Our faculty has more than 100 years of combined experience in implant dentistry. We look forward to welcoming you to our family of satisfied patients.
Implant Services to Meet Your Needs
Implants are an investment in your overall health and quality of life, and can improve speech, chewing, appearance, and provide peace of mind.
Replacements of one, several, or all of your teeth
State-of-the-art computer-aided surgical planning and surgeries
Advanced procedures for saving problematic or failing implants
Comprehensive services beyond implants!
Reconstructions for oral cancer and trauma patients
Second opinions for you or your dentist
Expert review and opinions for legal cases
All types of dental anesthesia—from local injections to sedation to general anesthesia
Appointments
Patients interested in dental implants should call 617-636-3915 for a consultation appointment. Each treatment is unique to the patient, so there needs to be an initial consultation. The consultation will include an examination, a panoramic X-ray, and a treatment plan. After the examination, you will be given a copy of your treatment plan which will detail the costs of the recommended treatment.
We accept the following insurance: Delta Dental, Blue Cross/Blue Shield, and CIGNA. We will bill your insurance for the initial consultation and panoramic X-ray. You will be responsible for any additional payment after we receive payment from your insurance company. A financing option is available for your treatment after your initial consultation is completed.