Advanced Education in Orofacial Pain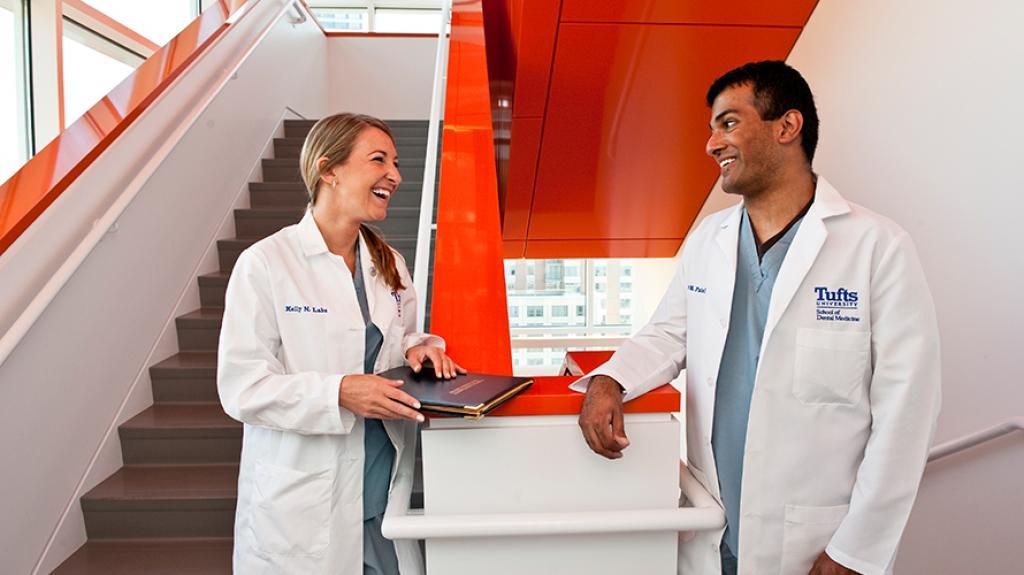 This program prepares dentists in the management of complex orofacial pain patients through a multidisciplinary approach. With hundreds of new patients every year, and two years to follow up cases, this program provides residents with a unique clinical experience. Clinical training is done at the Craniofacial Pain Center.
Residents will have an extensive exposure to Orofacial Pain patients on a daily basis. This forms 70 percent of the resident's scheduled time. Residents learn how to diagnose and treat Orofacial pain patients from a multidisciplinary approach. Interactions between residents and other Faculty members including orthodontists, pain specialists, neurologists, psychologists, physical therapists, and surgeons form the basis for establishing treatment plans and managing pain patients.
Residents will have extensive training in diagnostic radiography and MRls for the head and neck area, electromyography, computerized dental occlusal analysis, electrical anesthesia and diagnostic injections. Treatment modalities commonly used at the Craniofacial Pain Center Center include intraoral appliances, pharmacology, psychology, physical therapy.
Postgraduate Courses form the didactic part of the students' studies and include courses given at the School of Dental Medicine such as the following:
Temporomandibular Disorders
Radiology, Medicine
Dental Occlusion
Head and Neck Anatomy
Growth and Development
Nutrition
Speech Pathology
Oral Pathology
Research Methods
Biostatistics
Aesthetic Dentistry
CPR.
Residents will also receive courses and seminars at the Craniofacial Pain Center. These will range from literature review sessions and board review seminars to patient conferences visiting lecturers and research meetings.
Masters of Science (Additional Year)
We also offer an optional third year leading to the Master of Science Degree from Tufts University.
This has didactic and research requirements in addition to the clinical part. The didactic section of the degree requires that the resident completes 18 credit hours of courses toward the MS degree, taken in association with Masters candidates from other dental specialties. Some of these courses may be completed in the first two years (Certificate). The resident is also required to construct an original research proposal as part of his/her preparation for the research and thesis. This is essential for the completion of the MS requirements.
Research may be in a clinical or basic area relating to temporomandibular disorders and orofacial pain. including gross anatomy, histology, dental occlusion, neurology, psychology, muscle function, pain control, to name a few. Upon successful completion of the MS program, a resident should be qualified to participate in the clinical aspects of temporomandibular disorders and orofacial pain management, pursue an academic position, and conduct independent research.
The resident will also learn how to run a multidisciplinary pain practice or program and how to interact with the various health professionals. Residents will have the opportunity to follow-up their patients throughout the three years.