Advanced Dental Technology (ADT) and Research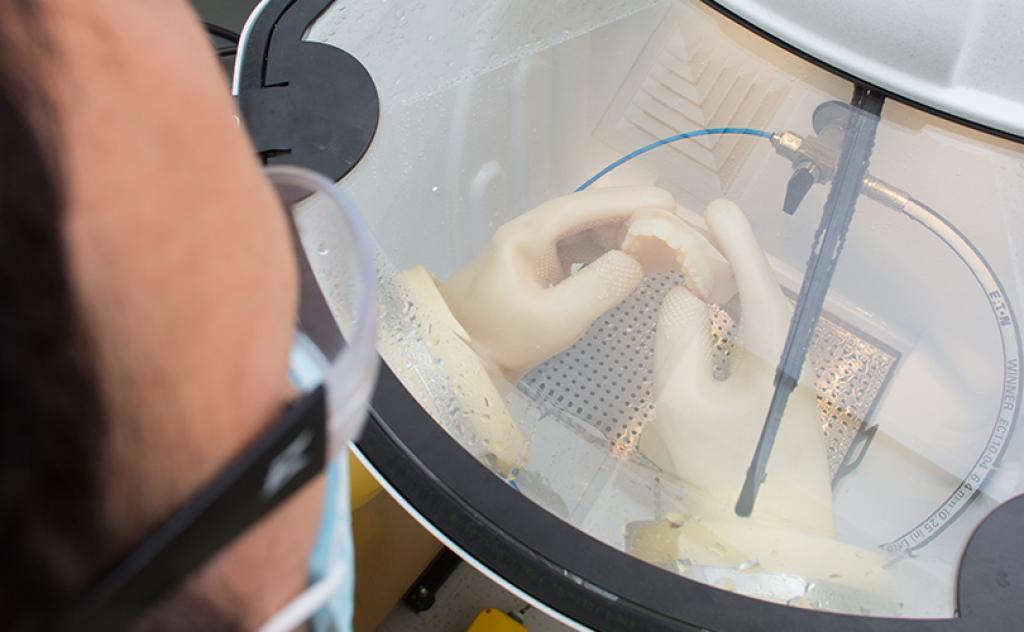 The Advanced Dental Technology (ADT) and Research Program provides an advanced level of education in dental technology and related research to dental technicians who desire higher education in areas such as advanced dental ceramics, implantology and CAD/CAM technology. The program allows dental technicians to attend lectures and seminars offered by the Postgraduate Prosthodontics program, gain a mutual understanding of comprehensive treatment process and improve communication with dentists. 
The program also allows the technician to interact with postgraduate prosthodontics residents through clinical cases and provides him/her the opportunity to observe treatments and outcomes of clinical patients through fabricating prostheses. The student will be awarded a Certificate of Completion in ADT after he/she fulfills all program requirements.
Program Goal
To educate and train dental technicians to become experts in the advanced dental technology field
Program Objectives
To provide dental technologists an advanced level of understanding of dental technology
To educate dental technologists on currently available ceramic systems, materials and their applications
To allow the student to master application techniques to understand the relationships between research and clinical application, and the resulting limitations
To enable the student to develop research design which reflects those clinical applications and limitations should they choose to do additional research
Program Length
Full-time program: Two years
Full-time combined ADT Certificate and Master of Science degree program: Three years
Applicant Qualification
A Bachelor's degree, or equivalent level of education and/or training, is required for admission to the program.
Course of Study
Biostatistics I and II
Epidemiology and Critical thinking in the Practice of Dentistry
Critical Evaluation of Scientific Literature
Advanced Fixed Prosthodontics Laboratory
Advanced Removable Prosthodontics Laboratory
Biomaterials I & II
Prosthodontics Treatment Planning seminar I, II
Advanced Prosthodontic Technique
Comprehensive Literature Review I, II
Dental Occlusion
Fixed Partial Denture
Treatment of Endodontically Treated Teeth
Removable Partial Denture (RPD)
Complete Denture
Implant Prosthodontics
Digital CAD/CAM Dentistry
Integration of Esthetic Dentistry and Prosthodontics
Infectious Disease and Hazard Control Management
Program Director: Konstantinos Vazouras
Associate Program Director: Dr. Yong Jeong Kim      
Faculty: Members of the TUSDM Postgraduate Prosthodontics Faculty