Advanced Education in Endodontics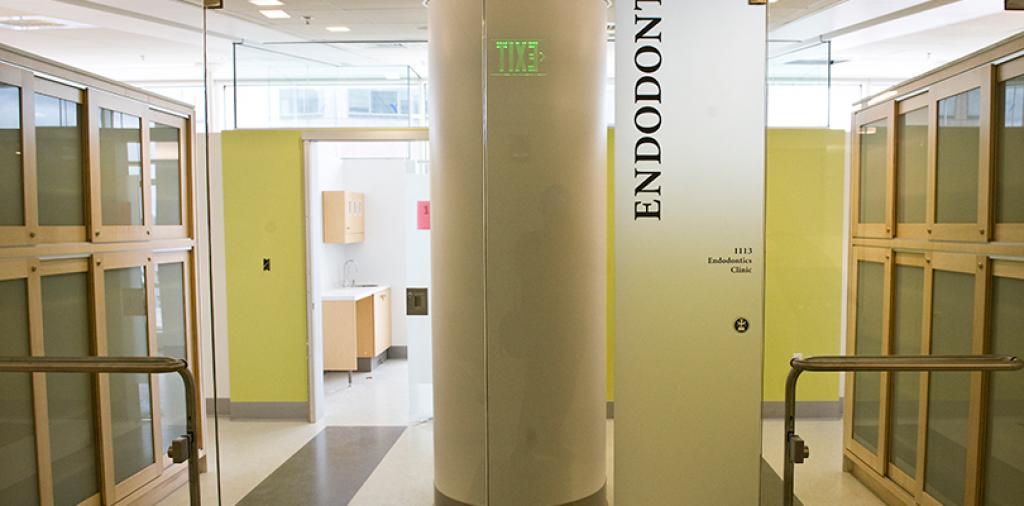 The Advanced Education Program in Endodontics has as three key goals: to prepare the resident for eligibility for the American Board of Endodontics; to prepare the resident to be a competent professional clinician who has an in depth understanding of the science and practice of endodontics; and to prepare the resident for teaching and for the evaluation of the endodontic literature. Service in organized dental activities, emergency care and volunteer teaching is fostered with patient-centered education and a commitment to excellence.
Our curriculum, which provides excellent clinical training, integrates the health sciences with clinical experience and utilizes modern technology. Our success is based on maintaining a strong faculty and staff, supported in their commitment to teaching, on-going development, research, and student service.
Coursework
Biomedical Sciences
Biostatistics
Head and Neck Anatomy –lecture
Immunology
Management of the Medically Compromised Dental Patient
Epidemiology and Critical Thinking in the Practice of Dentistry
Clinicopathologic Conferences in Oral and Maxillofacial Pathology
Microbiology of Oral Infections
Bone Biology
Oral Microbiology
Implant Dentistry
Cellular and Molecular Biology
Clinical Sciences
Dental Pharmacology
Infection Control
Interdepartmental Case Presentation/Treatment Planning Seminar
Medical Emergencies
Oral and Maxillofacial Radiology
Orofacial Pain
Practice Management
Endodontic Clinical Case Review Seminar
Endodontic Literature Review
Principles and Guidelines in Research Involving Human Subjects
Endodontic Courses
Introduction to Postgraduate Endodontics

Orientation
Record Keeping
Instruments
Concepts of Niti Metallurgy
Trauma/Resorption
Instrumentation Concepts
Prognosis
Diagnosis
Access
Endodontic Surgery
Regeneration/Revascularization
Analgesics/Antibiotics
Teacher Education

Literature Review
Departmental Case Presentation