Department of Public Health and Community Service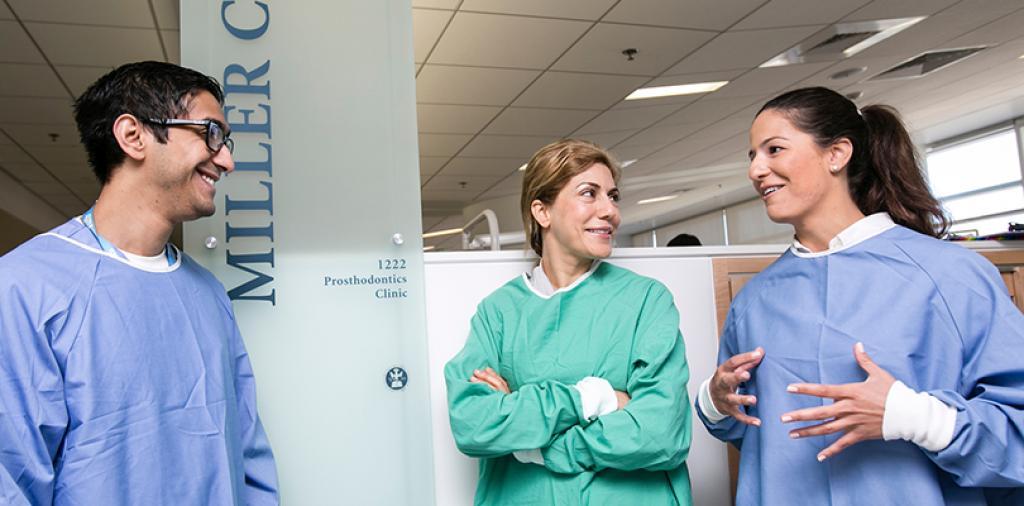 Bringing a commitment to socially responsible education, patient care, research, and community engagement, the Department of Public Health and Community Service fosters optimal health and quality of life through population-based oral health disease prevention practices and healthy lifestyle behaviors. Reflecting Tufts University's mission of community service and citizenship development, the Department provides comprehensive instruction and conducts research on a wide array of public health topics. Its activities serve to model for future dentists, understanding of the interplay among individual, caregiver, and healthcare provider groups. DPHCS offers extensive outreach programs, bringing prevention education and quality services to patients in need of dental care. Research and population-based programs in the Department include: Advanced General Dentistry (GPR/AEGD) postdoctoral training; Community-Based Oral Health Prevention and Engagement experiences; Community Service Learning Externship experience; and population-based experiences including Geriatric Dentistry, Global Service Learning, Health Communication, Education and Promotion, and Special Care in Dentistry.
The Tufts Community Outreach program delivers on-site dental health services to high-risk populations in schools, Head Start programs, adult day activity centers, sheltered workshops, and community residences. Dental hygienists travel throughout the metropolitan Boston area with portable dental equipment, providing oral health education, screening, dental cleaning, dental sealants, and fluoride application to Head Start, special needs, and other public school students. Referrals for restorative dentistry are made to local dentists, offering ongoing case management services, to ensure a continuum of care beyond twice-yearly cleanings.

For nearly 35 years, TUSDM has expanded students' training by broadening clinical practice perspective through a mandatory five-week "externship" in one of more than 25 clinical sites across the country. Working in non-traditional practice settings and underserved areas including community health centers, Veterans Affairs hospitals, prisons, and military bases, students gain hands-on experience providing care to individuals whose access to care is limited.

Dr. John Morgan, Professor & Director of Global Outreach and Special Projects, Department of Public Health & Community Service

GSL programs provide students cross cultural and clinical experience in selected sites that include the Dominican Republic, Jamaica, Haiti, Peru, Nicaragua, and Zambia. Length of service varies from seven days to three weeks. Faculty participate in a Global Service Educational program and supervise students during field experiences at participating international sites. All programs are self-funded.

Student reflections & additional information can be found on the Dental Central website.

The lifespan of the average American is increasing and there is an unprecedented demographic shift toward an aging population. It is critical that the dental profession effectively addresses the oral health needs, barriers, and psychosocial challenges in accessing dental care for older adults.

Research has shown a significant link between proper oral care and systemic health, yet dental disease is one of the most prevalent and neglected chronic conditions in older adults. As people retain their teeth longer, maintaining good oral health becomes paramount to avoiding complications with other, often more complex health conditions.

The specific aim of this population-based program on Oral Health and Aging is to emphasize necessary collaborative care and interprofessional patient-centered services to ensure quality care surrounding diagnosis, treatment, and prevention services within the social context. Students gain knowledge and skills in engaging the elderly. They learn about the complexities of aging, and the multifactorial challenges to maintaining oral health for this vulnerable population. The curriculum consists of a didactic component, lectures and a seminar interwoven throughout the four years, clinical training in comprehensive care, and community-based service-learning initiatives that focus on underserved diverse populations of elders in the Greater Boston area.