Advanced Education in Periodontology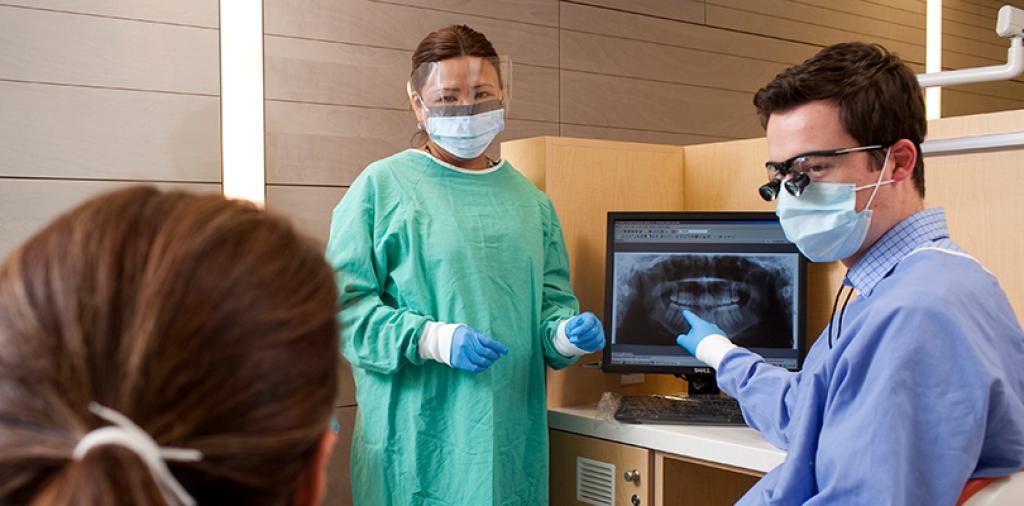 The Advanced Education Program in Periodontology is designed to provide dentists with the knowledge and skills to meet the Commission on Dental Accreditation standards for certification in this specialty. Its curriculum is based on the biomedical and clinical sciences required to achieve the goals and objectives of the program. Moreover, the department believes that board certification is a critical step in professional growth and emphasizes a mindset towards achievement of this goal.
Curriculum
Presently the three-year curriculum provides training in clinical periodontology, implant therapy, sedation, oral medicine, clinical research and teaching skills. The department requires three oral presentations at the close of the program. These include a comprehensive periodontal clinical case, a clinical case report of implant therapy, and clinical research project. Listed below are the courses currently offered to the postgraduate students.
Department Courses
Comprehensive Clinical Periodontics & Implantology
Evidence Based Periodontology & Implantology (Didactic)
Classic Literature Review
Current Literature Review
Surgical Literature Review
Principles of Surgical Periodontics & Surgical Case Presentations
Periodontal Case Documentation
Adjunctive Tooth Movement
Interdisciplinary Perio/Prostho Treatment Planning Seminar
Advanced Education Courses
Occlusion & TMD disorders
Anesthesiology & Pain Control
Microbiology
Applied Nutrition
Cell and Molecular Biology
Biostatistics I and II
Clinical Pharmacology
Head and Neck Anatomy (Didactic & Lab)
Fundamentals of Immunology
Oral Biology
Oral Pathology
Hypnosis
Research Methods and Modalities
Diagnostic Radiology
Principles of Medicine
Medical Practicum