Advanced Education in Pediatric Dentistry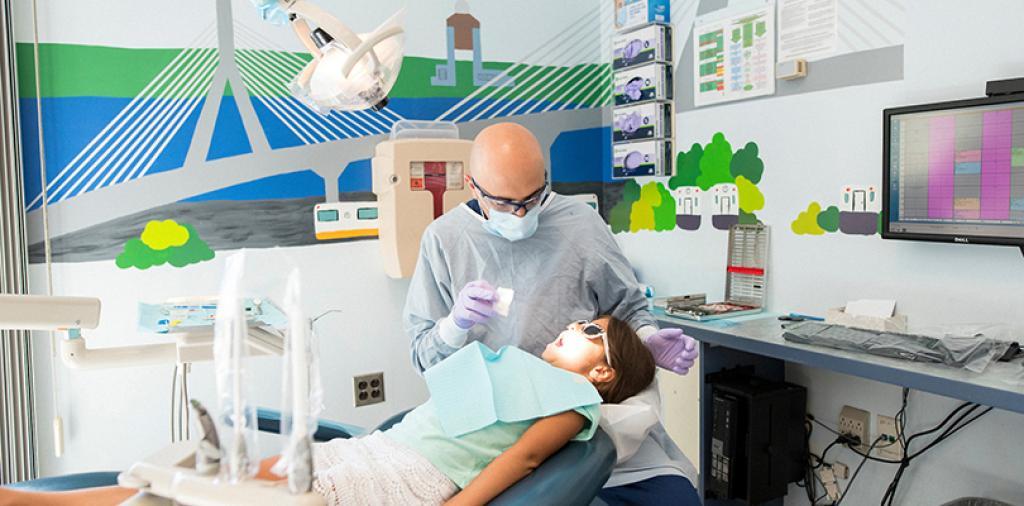 The Advanced two year Certificate of Achievement Program in Pediatric Dentistry trains dentists in the specialty in accordance with the guidelines set forth by the American Dental Association and the American Academy of Pediatric Dentistry. In order to fulfill the mission, the student is educated in the biomedical sciences and the supporting clinical sciences to the extent that the student is proficient in providing both primary and comprehensive preventive and therapeutic oral health care for infants and children through adolescence, including those with special health care needs.
Curriculum
The didactic experiences include course work in the basic and clinical sciences, seminar and laboratory sessions, an independent, written research project presented to the faculty, and preparing for the written examination of the American Board of Pediatric Dentistry. The clinical sciences include: outreach community services, operating room services, anesthesia, adolescent dentistry, pediatrics, medically compromised patients, conscious sedation, hospital dentistry, and presenting clinical cases to the standards of the American Board of Pediatric Dentistry.
Overall, we wish to produce clinically proficient and scientifically adept graduates capable of diagnosing and treating all types of pediatric patients encountered in specialty practice. A Master of Science Program is offered for an additional year and includes some of the courses offered in the Certificate Program.
Academic Courses
Head and Neck Anatomy
Dental Radiology
Principles and Methods of Epidemiology
Biostatistics
Research Methodology
Clinicopathologic Conferences in Oral and Maxillofacial Pathology
Applied Nutrition in Dentistry
Human Growth and Development
Oral Microbiology
Immunology
Dental Pharmacology
Oral Medicine
Department Courses
Craniofacial Growth and Development
Preventive and Interceptive Orthodontics
Special Health Care Needs
Sedation Seminar Series
Clinical Pediatric Dentistry and Practice Management
Early Treatment of Malocclusion
Pediatric Dentistry: Theory and Practice 1 and 2
Current Concepts for Caring for the Child Patient
Pediatric Dentistry Workshop
Pediatric Dentistry Case Presentations 1 and 2
Craniofacial anomalies
Advocacy in Pediatric Dentistry