Department of Orthodontics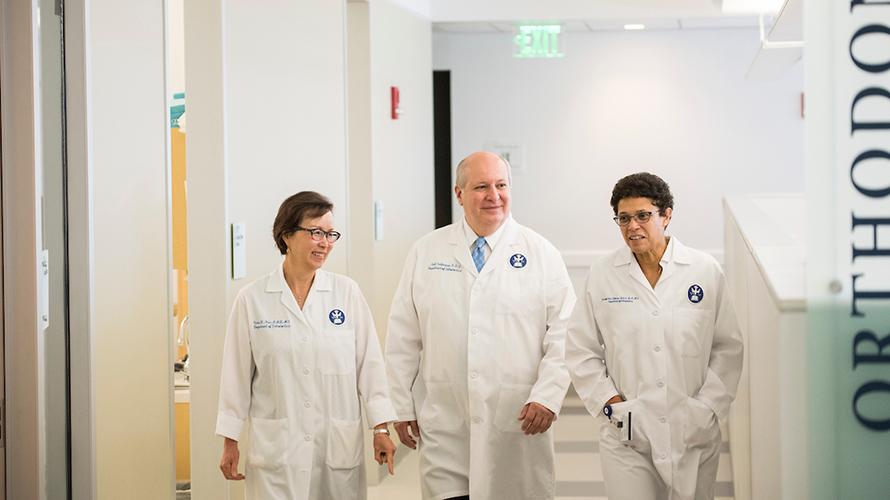 A Message from the Chair
Welcome to the Department of Orthodontics. I am delighted that you have taken the time to learn more about the clinical care we provide and the educational opportunities for current and potential students. Our state-of-the-art postgraduate orthodontic clinic is vibrant and dynamic with eighteen residents who provide contemporary orthodontic treatment for up to 1,500 patients per year. The residents treat a wide range of clinical cases under the supervision of faculty who are experienced orthodontic clinicians. Our orthodontic predoctoral program provides dental students with the knowledge and skills to recognize developing malocclusions, to coordinate patient care among specialists, and to make appropriate referrals.
Under the School's mission of a "patient-centered education committed to excellence," our department demands excellence in clinical care and patient satisfaction, and endeavor to train outstanding clinicians and future faculty. As a potential student, you will be convinced that the faculty and staff in the department are committed to providing you with an enjoyable and rewarding, foundational educational experience.
Postgraduate Program
Program Director: Tofool Alghanem
The postgraduate Orthodontic program at Tufts University School of Dental Medicine is a two-year program that emphasizes the clinical aspects of the specialty and awards a certificate in Orthodontics and Dentofacial Orthopedics. A student/resident also may choose to take a three-year program leading to a certificate and master of science degree. Eight residents are admitted to the program on a yearly basis, and a majority of the residents enroll in the two-year program. The postgraduate orthodontic program is accredited by the ADA Commission on Dental Accreditation for Advanced Specialty Education Programs in Orthodontics and Dentofacial Orthopedics.
Predoctoral Program
Program Director:  Lokesh Suri
The predoctoral program of instruction in Orthodontics and Dentofacial Orthopedics is offered to the dental students during the second, third, and fourth years of the DMD program. The program is structured as follows: preclinical orthodontics (second year), clinical rotation (third year), and case-based seminar (fourth year). The aim of the program is to provide the dental student with the knowledge and skills to recognize an established or developing malocclusion, consult as a team member with a specialist, coordinate comprehensive care, and refer when appropriate. Specific electives are available for those students who wish to participate in additional clinical or research experiences.