Dental Education Learning and Teaching Academy (DELTA) Fellowship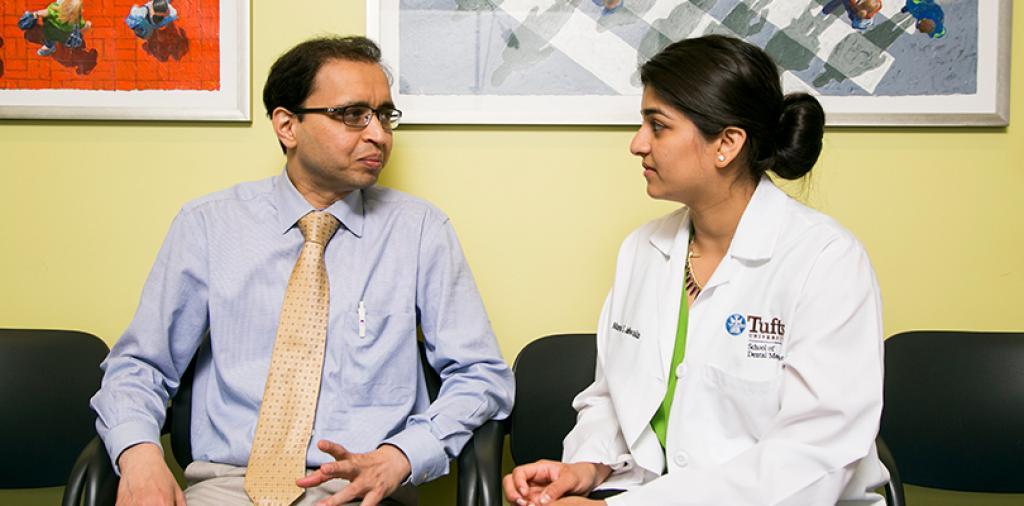 The Dental Education Learning and Teaching Academy (DELTA) Fellowship program is a one-year professional certificate program designed to allow post-doctoral residents, junior faculty members and young clinicians the opportunity to develop as successful educators and leaders of the dental profession.
Goals
The program offers a variety of intramural and extramural activities to foster comprehensive faculty development and address faculty educational needs. During the program, the fellow will be able to:
Design, develop, implement and present an educational research project;
Create a portfolio outlining the three components of the program: research project, teaching assignments and inspirational one-on-one interviews with well-known educators and leaders of the profession;
Gain exposure to curriculum design/development, assessment, pedagogy and use of technology to support educators.
Curriculum Overview
The program is structured on three main components: research, teaching, and academia. The didactic curriculum will include:
Fundamentals of teaching and learning
Basics of educational research
Dental education literature review
Developing case studies
Seminar series/faculty development workshops
Lectures will be conducted by faculty members, residents, and guest speakers on topics relevant to dental education and basics of educational research. Fellows will be active participants in an extensive course covering fundamentals of teaching and learning lecture series, educational research, dental education literature review and developing case studies throughout the fellowship.
How to Apply
Application requirements include the following and must be submitted to the Office of Admissions:
Candidates must hold a DMD, DDS, BDS degree or MS, PhD with interest in teaching in dental school environment
International Applicants must submit a TOEFL test with score of 90 or higher
Curriculum vitae
Personal statement about why applicant is interested in this program
Two letters of recommendation
Applicants will be selected for an initial interview (in person or via online)
Program Details
Courses offered by Office of AGE*:

Research Methodology
Critical Evaluation of Scientific Literature
Biostatistics

*Fellows that are graduates of the TUSDM Master of Science Degree do not need to repeat the required courses. These students will be exempt from these courses but will be required to cross-register for other identified courses on the Tufts Boston or Medford campuses. Special arrangements will be made in order for them to attend similar courses offered from the other schools (TUSM) in the campus of Tufts University.

DELTA Fellowship program new courses:

Fundamentals of Teaching and Learning
Basics of Educational Research
Dental Education Literature Review
Developing Case Studies

The program also provides flexibility for fellows to tailor education plans to meet their individual interests and career plans.