Department of Oral and Maxillofacial Surgery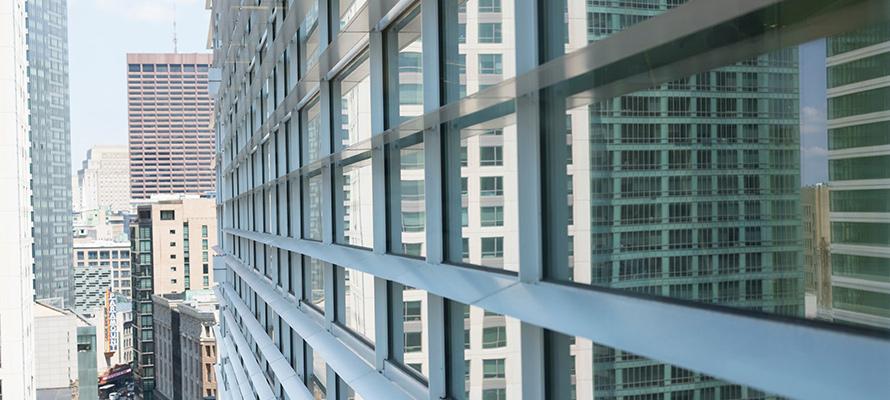 Postdoctoral Program
Program Director:  David J. Chang
The Advanced Education program in Oral and Maxillofacial Surgery is a four year program and provides the resident with a broad academic background in biomedical sciences and surgical principles, in the diagnosis and management of medically compromised patients, and the fundamental knowledge, principles, and surgical skills in the treatment of major and minor Oral and Maxillofacial Surgery problems.
Predoctoral Program
Program Director:  Jonathan M. Stephens
The predoctoral program in Oral and Maxillofacial Surgery is offered throughout the four years of the DMD program. It includes both didactic and clinical training. The didactic course is offered during the second year and clinical rotations are offered during the third and fourth years. Other lectures and seminars are given in other courses and during the clinical rotations to complement the didactic training in oral and maxillofacial surgery.
Predoctoral Clinical Externship
The department also offers a 2 to 4-week pre-doctoral externship for dental students to gain in-depth experience in oral and maxillofacial surgery beyond the dental school curriculum. 
Selection of applicants is based on merit (National Board Scores, OMFS course/clinic grade, previous OMFS externships, research, publications, presentations, etc). There are 2 positions for externs at any given time. More positions may be assigned during certain weeks, at the discretion of the course director.
Applicants are required to send the following documents 8 weeks prior to requested date of externship to:

David J. Chang, DMD
Predoctoral Program Director
Tufts University School of Dental Medicine
1 Kneeland Street
Suite 503
Boston, MA  02111

Current CV
Dental School transcripts
Proof of malpractice insurance coverage (if the student-applicant is not covered by his or her university or the graduate-applicant is not self-covered for malpractice, then the externship is still possible as an observation experience only [no hands-on]).
2 Letters of recommendation from the Dean of Student Affairs and/or OMFS course director of the applicant's School of Dental Medicine.
Letter of intent (up to 200 words) including the preferable dates (weeks) for the externship.
Health Clearance (record of immunizations)
Copy of Photo ID/Passport
Immunizations and health record
CPR Certificate

For more information please contact Marilyn Peterson at marilyn.peterson@tufts.edu.